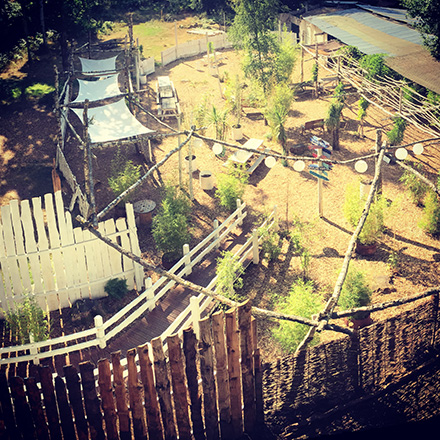 Being in the middle of a forest we have the space to bespoke your festival party to the size you want, be it for 120, 500 or even more. A forest with ancient oak trees, scampering deer, twittering owls, a hare or two and if you are really, really lucky…a unicorn (who often doesn't turn up).
We have a large reception area, which is no ordinary building, some would say it is not really a building at all but a magic place where outside is inside and inside is outside. A work of art even, built from out of the very forest itself, from silver birch, wisteria, telegraph poles, a tepee on stilts, sofas, chandeliers, bamboo, palm trees, fire pits and a pergola of lanterns and candles.
And then when it gets dark, the magic really starts….we light the forest up like a Christmas tree.
We have a large stage for live bands and DJ's and also enough space for people to camp should they wish to get that full festival feeling. Bands, festival food, fairground rides, you name we can do it.